CALIFORNIA BEAUTY COLLEGE is a private institution and is approved to operate by the Bureau for Private Postsecondary Education to train and qualify graduates for state licenses as a Cosmetologist, Esthetician or Manicurist.
For more information, contact:
Bureau for Private Postsecondary Education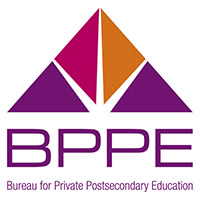 Mailing Address: P.O. Box 980818
West Sacramento, CA 95798-0818
Physical Address: 2535 Capital Oaks Drive, Suite 400
Sacramento, CA 95833
Telephone Number: (916) 431-6959 Toll Free Number: (888) 370-7589
Fax Number: (916) 263-1897
Prospective & current students can access information at the Bureau's website:
Web site: www.bppe.ca.gov
Email: This email address is being protected from spambots. You need JavaScript enabled to view it.
California Beauty College offers the following programs as approved by the Bureau for Private Postsecondary Education and accredited by the National Accrediting Commission of Career Arts & Sciences:
| | | | | | |
| --- | --- | --- | --- | --- | --- |
| Program | CIP | Clock Hours | Months | Institution Weeks | Award |
| Cosmetology* | 12.0401 | 1600 | 12 | 58 | Diploma |
| Manicuring | 12.0410 | 400 | 3.5 | 13.5 | Diploma |
*This program is eligible to participate in the USDE Title IV financial aid programs
California Beauty College participates in Title IV Financial Aid Programs to assist qualifying students with educational expenses.
The United States Department of Education (USDE) authorizes CBC to participate in Federal Financial Aid Programs.
California Beauty College is a provider of Cosmetology training for high school students attending the ROP Cosmetology program through the Stanislaus County Regional Occupational Program and Modesto City Schools.

LICENSING AGENCY
The State of California Department of Consumer Affairs – Board of Barbering and Cosmetology sets minimum standards for the course of study. Completing the minimum number of class hours, practical operations, and the total program hours regulated by the Board and outlined in the Board's Rules & Regulations, is required to qualify the future professional for licensing. The Board provides licenses to graduates upon passing their respective examination.
Board of Barbering and Cosmetology


2420 Del Paso Road, Suite 100,
Sacramento, CA. 95834
(800) 952-5210
MEMBERSHIPS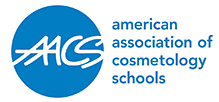 AMERICAN ASSOCIATION OF COSMETOLOGY SCHOOLS

CALIFORNIA ASSOCIATION OF PRIVATE POSTSECONDARY SCHOOLS